Enforcement
The Coastguard monitors and maintains safety in the North Sea. We do this together with our partners. We monitor compliance with the rules at sea. These rules are necessary to keep the North Sea safe. For example to stop prohibited goods, to protect nature and the fish, and to prevent accidents. We conduct surveillance, track down criminal activity and deal with offences and crime.
Monitoring at sea
We collect information and monitor traffic at sea. This allows us to respond quickly if someone does not abide by the law and rules. We carry out flights over the North Sea every day and we conduct checks of vessels.
Ministries
We receive enforcement orders from the Ministries of:
Infrastructure and Water Management
Economic Affairs and Climate Policy
Agriculture, Nature Management & Food Quality
Finances
Justice and Se
Infrastructuur en Waterstaat
Economische Zaken en Klimaat
Landbouw, Natuur en Voedselkwaliteit
Financiën
Justitie en Veiligheid
Defensie
Area of responsibility
We monitor and enforce the law in the Dutch part of the North Sea. This is also referred to as Dutch exclusive economic zone (EEZ).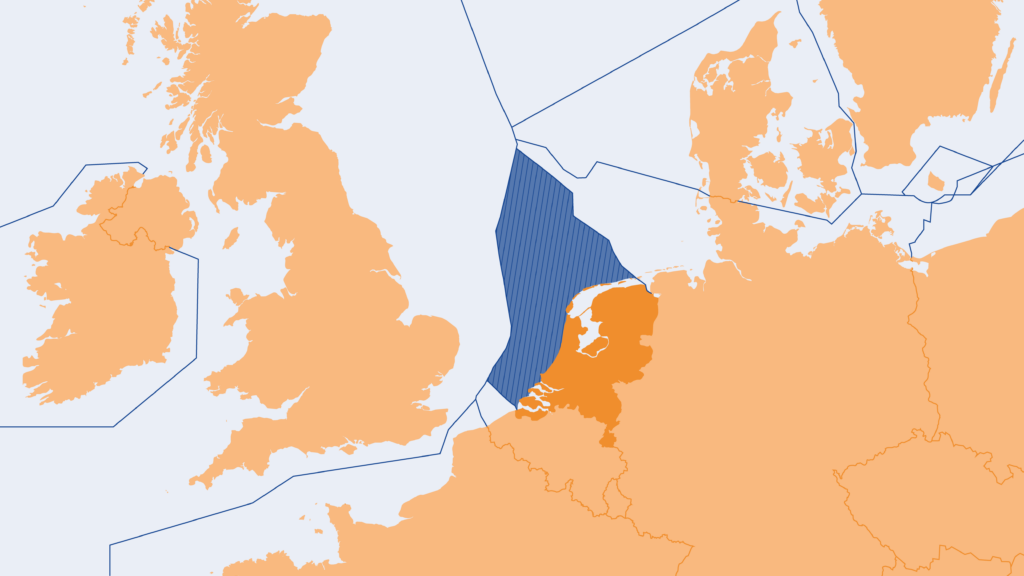 We enforce the law with regard to